News
>
Food and Drink
>
Wine and Brandy
Wine and Brandy
Wine and Brandy Route
Centuries of viniculture, large areas of vineyards and orchards, superb wines produced by local wineries provided to Trstenik an important place in Wine Route of Serbia.
Present day vineyards are developed on the remnants of Roman and Imperial vineyards resulting in good quality wine. Tourists have at their disposal two wineries.
Family winery "Milosavljević" lies in fertile glades of Bučje village, in the vicinity of the Veluće monastery. The winery is a result of two hundred years old tradition and experience acquired abroad. The winery is capable to receive tourist groups and would welcome all those who want to relax and enjoy in green vineyards and in taste of specific red and white wine.
Winery Milosavljević
Bučje, 37243 Počekovina
Phone: +381 37 733 169
Mob. +381 64 1766 103,
+381 62 281 874
E-mail: info@vinarija-milosavljevic.com
www.vinarija-milosavljevic.com
Winery "Stemina" has its own vineyards on the edge of beautiful oak forests near Ljubostinja, on the same place where the Imperial vineyards were in the past. The modernization of fifty year long tradition and experience resulted in wine of good quality. It produces wine such as Chardonnay, Rose, Cabernet Sauvignon, Merlot and Baric. The winery can receive 30 visitors.
Winery Stemina
Pana Đukića 2
Phone : +381 37 711 694,
+381 37 714 959
Моb. +381 63 641 337
E-mail: info@vinarijastemina.com
Winery Vino kalem
37245 Velika Drenova
Phone: +381 37 725 050
E-mail: info@vino-kalem.com
Winery "Vinska riznica"
Selo Riljac, 37246 Milutovac
Phone: +381 37 735 231; +381 65 273 52 31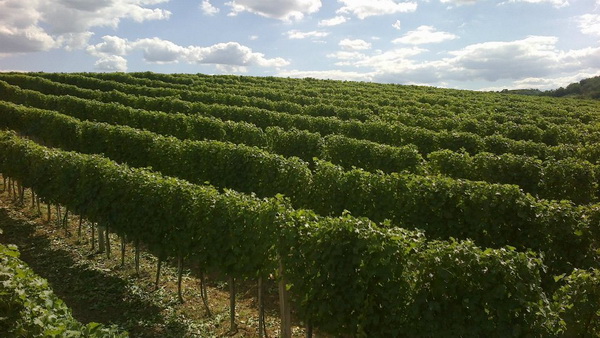 Winery Magaza
37245 Velika Drenova
Phone: +381 62 55 33 53
E-mail: info@vinarijamagaza.com
Winery Vilimonovic
Medvedja 37244 Medvedja
Phone: +381 61 22 88881
E-mail: vinarija.vilimonovic@gmail.com