News
>
Heritage
>
The Old Center of Trstenik
The Old Center of Trstenik
The old center of town testifies that Trstenik was a small town of notable craftsmen, traders and winemakers
The old center of town with numerous buildings from the late 19th and early 20th century testifies that Trstenik was a small town of notable craftsmen, traders and winemakers. The most beautiful is the house of notable trader Petar Katić from 1875. It is protected by law as cultural property.
The building of former Primary school "St Sava" dates back to 1873. It is situated right next to the church on the same estate. The Austrian engineer Franc Vinter who, in 1872, worked on regulation plan of Vrnjačka Banja projected the most beautiful villas in Vrnjačka Banja. Today, you can find there business and cultural offices.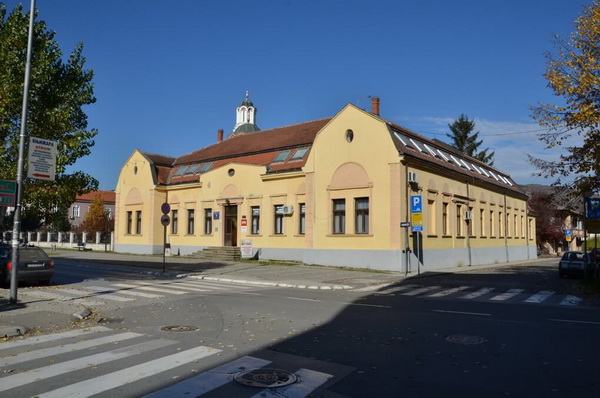 In the center of Trstenik is St Trinity Church. It dates back to golden age of Trstenik. It was built from 1898 to 1900. It is the first church which wasn't built in the Morava Style and it was a model to the builders from the beginning of 20th century. It is similar to Church of king Milutin in Hilandar.
Trstenik Municipality building (The Town Hall) dates back to 1935. It was built on the place where the office of head was situated. The building is in the very center of town as well as church and old school.
The bridge over the Zapadna Morava are also important monument. The first bridge, the Iron Bridge, was constructed in 1899. In the invasion of Austro-Hungarian Army in 1915, the Bridge was pulled down, but it was repaired after the Great War with the funds paid as war reparations. The bridge was pulled down again in NATO aggression in 1999. In 2000 new Iron Bridge was built.